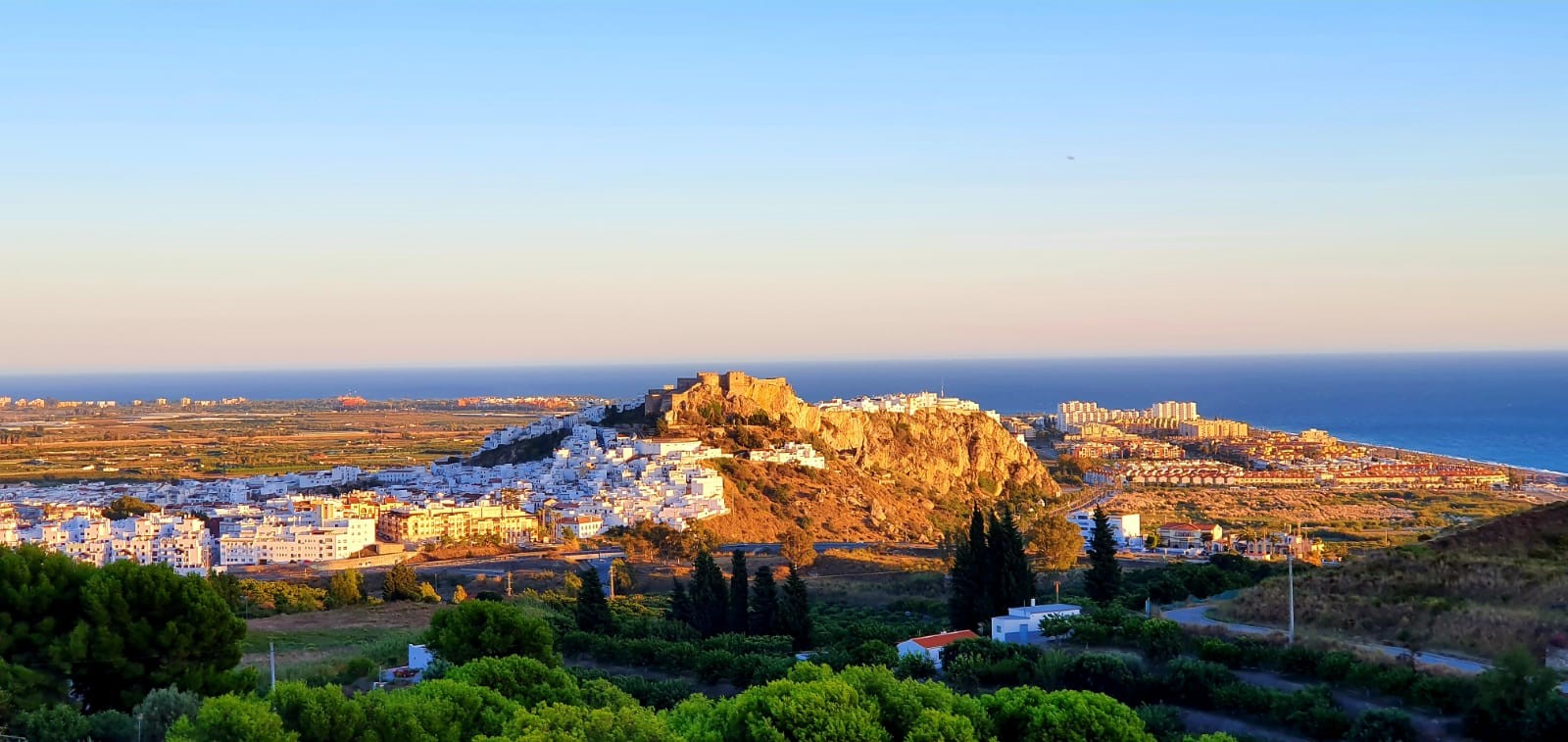 Salobreña is a town on the Costa Tropical in Granada, Spain. It claims a history stretching back 6,000 years.
There are two main parts of Salobreña; The first is The Old Town which sits atop a rocky prominence and is a cluster of whitewashed houses and steep narrow streets leading up to a tenth-century Moorish castle, called 'Castillo de Salobreña' and it is one of its main tourist attractions.
The second part of Salobreña is new developments which spread from the bottom of the Old Town right to the beach. The whole town is almost surrounded by sugarcane fields on each side along the coast and further inland.
Another tourist attraction in Salobreña is 'El Peñón' (The Rock), which divides two of Salobreña's five beaches and juts out between Playa La Guardia and Playa de la Charca/Solamar and into the sea.
Salobreña's climate is a Mediterranean, semi-arid climate, with annual rainfall of 500mm per year, and whose microclimate is sub-tropical. In the hotter months, average temperatures are around 26 °C, peaking in August around the mid 30 °C's during the day and mid 20 °C's at night and around 13 °C in the colder months. The annual average temperature is 19 °C.
https://en.wikipedia.org/w/index.php?title=Salobre%C3%B1a&oldid=990636371